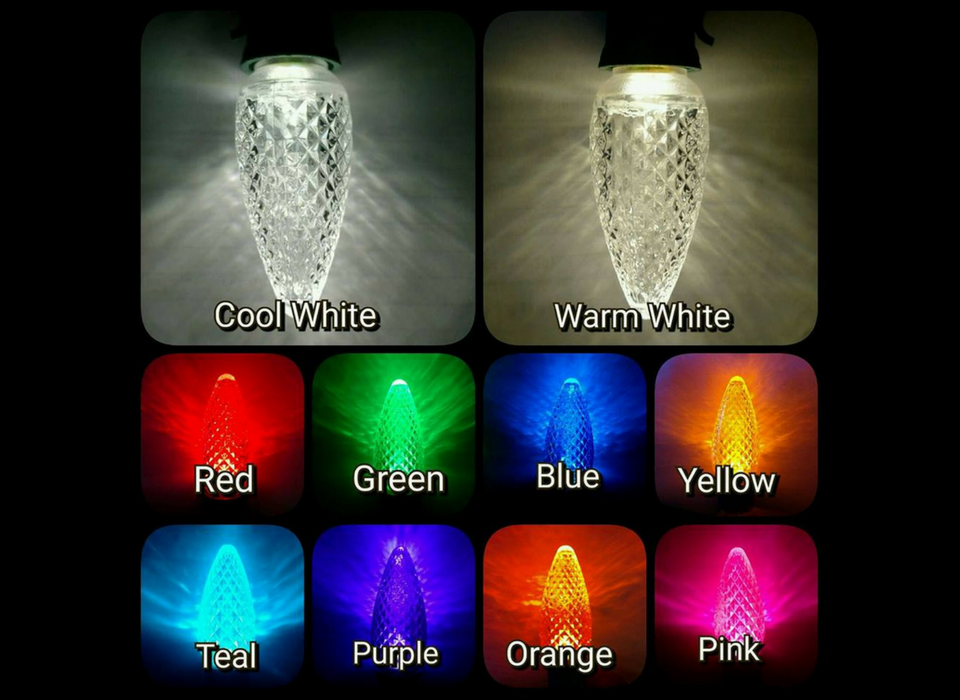 Color Options
Take a moment to see the beautiful colors we offer.

C-9 Lights are the "classic Christmas" size and come in a variety of colors including: red, green, yellow, orange, blue, teal, pink, warm white, cool white and purple.


Mini-lights (M-5 or 5 milimeter) multi-color or solid red, solid blue, solid green, solid warm white, solid cool white.